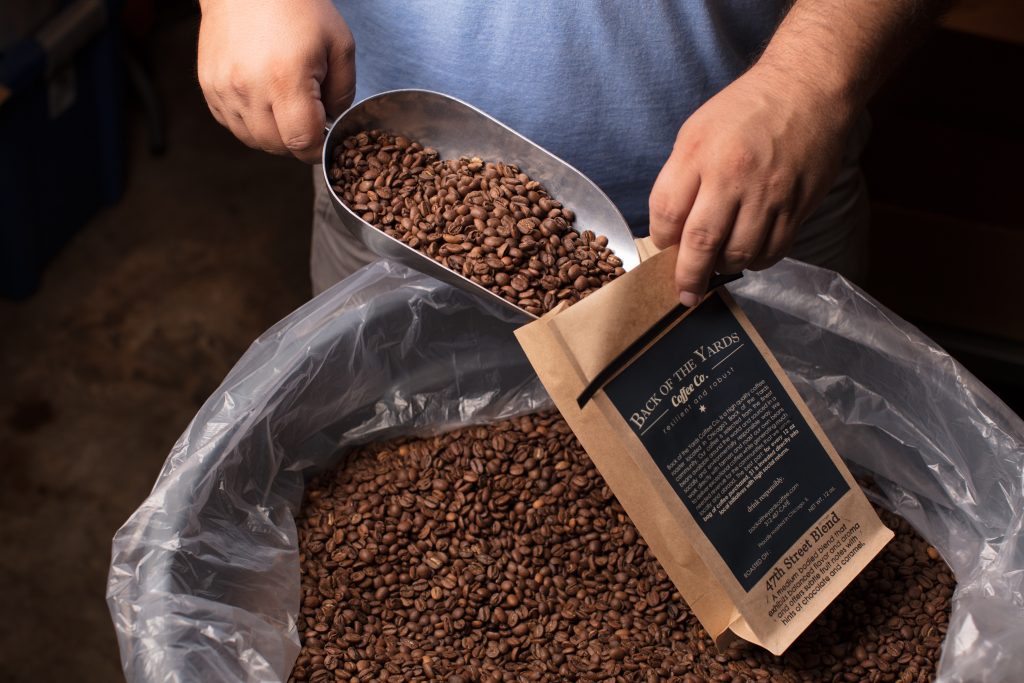 Back of the Yards Coffeehouse and Roastery
---
The Conception
Back of the Yards Coffee offers a robust line of coffee online for single purchase as well as for subscription purchase, along with a great array of Chicago, Latino, Back of the Yards Local, and other coffee related merchandise. They needed a solution that would accommodate multiple shipping and tax considerations, while performing well from an SEO standpoint within their marketplace.
The Execution
Kake Multimedia responded to this challenge by creating a complete online solution leveraging cutting edge design and forward thinking website tools to create a unique and completely customized experience.
View the brand new BACK OF THE YARDS COFFEEHOUSE AND ROASTERY site!